Exocet Moth
The Exocet is built entirely at Maguire Boats in New Milton, Hampshire. It represents the latest high performance Moth, which has culminated in innovative refinements in both hull and foil design that have achieved notable improvements in performance as well as their ease of use.
These have emanated from extensive computer modelling, the application of precision CNC tooling, careful material selection, and an exacting attention to construction detail and material layout, resulting in a high quality product that is stiff and robust.
Maguire Boats have worked closely with designer Kevin Ellway for over 5 years since the introduction of the Exocet. This close partnership between designer and builder has enabled us to produce a boat which has won the last three World Championships, multiple Europeans and National titles.
This work continues as we develop upgrades that can be easily retro fitted to your Exocet, keeping the boats up to date with the latest developments.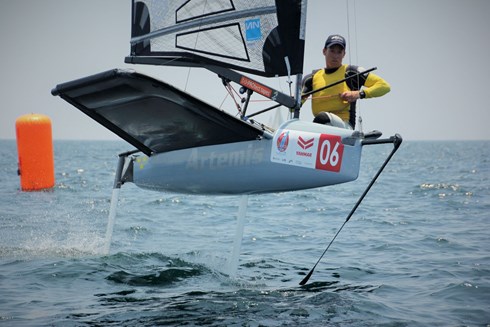 Documents